OCXO clock.
5 inch Touch Screen.

Roon Ready,
Roon Bridge,

UPnP, DLNA, AirPlay, WiFi, Bluetooth,

OS:
Volumio and Moode are support Roon too.
RoPieee XL for Roon only. AirPlay, DLNA, Bluetooth are optional.

You can change the OS by yourself too.
Remote via browser or download Apps:
Windows, MAC, Android, IOS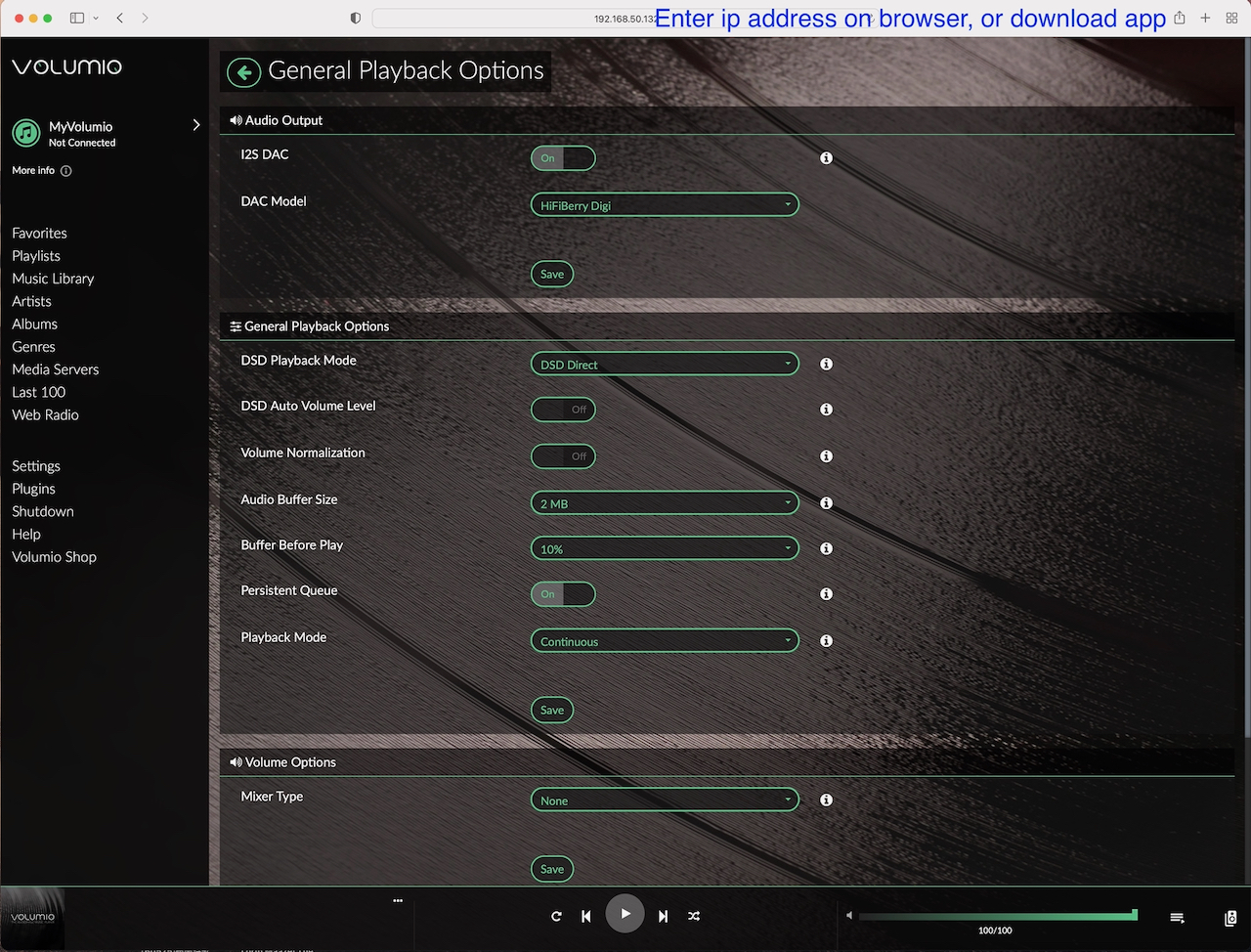 Features:
It is Raspberry Pi 4B 4G upgrade to OCXO clock and Linear power supply.

Upgraded clock circuit: 2x 0.1ppm TeraDak OCXO for CPU, Network, USB and storage.
TeraDak Hi-End low-noise linear power regulated with Rubycon capacitors.
High quality R-core transformer.
OCC silver plated inside wire.
EMI filter for reducing AC power noise.
Load protect circuit.
This is from an ordinary audio player Raspberry pi upgrade to Hi End Precision audio device.
Digital output: WM8804G, AES/EBU, Coaxial, Optical

Analog output: I2S DAC ES9038Q2M D/A, Stereo RCA, XLR
DC output: 12V 3A (GX-12-2P)*
*It can connect other device, network switch, HDD....
Size: D310 x W320 x H103mm
Order lead time (build time) of 2-5 days.
TeraDak SPi Network Music Streamer
Brand: TeraDak
Product Code: SPi
Availability: In Stock
Related Products